About Us
MedMark LLC, was formed in 2005 by thought leader Lisa Moler. Now, MedMark Media, headquartered in Scottsdale, Arizona, is proud to have evolved into the leading interactive marketing and multi-platform advertising company specializing in the niche specialties of dentistry.
We are creating a healthier America through knowledge, due diligence, and experience, by empowering dental professionals with high quality clinical information in clear and concise language and showcasing innovative technologies.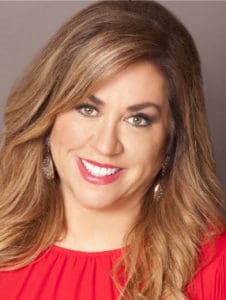 Lisa Moler
Publisher/CEO
Dear Readers:
Moving forward is the central focus of any journey. Not just moving, but moving in a specific direction is the key to discovering your defining niche, your life's passion along the way. Setting and achieving goals is the specialty of Performance Strategist Tony Robbins, who asks a very important question: "Success comes from taking the initiative and following up … persisting … What simple action could you take today to produce a new momentum toward success in your life?" Over the years, the goal of our MedMark
publications
,
Implant Practice US
,
Orthodontic Practice US, Endodontic Practice US,
and
Dental Sleep Practice US
has been to help our readers and advertisers build momentum toward success — to help dental professionals differentiate themselves and move forward in a positive way.The best part of any journey is meeting those who interest and inspire us. MedMark is honored to align ourselves with experts — innovators in their niches — who teach us about the many aspects that comprise great dental practices. These innovators develop the equipment, materials, and state-of-the-art techniques that deliver optimal patient care, as well as the business practices and financial strategies that can help grow the practice's business side. As a company, we continue to evolve as well. Besides our well-established and highly esteemed print publications, we also strive to create cutting-edge custom emedia packages that maximize exposure and achieve results for our advertisers. We spread the word in diverse, creative, and individualized ways on our website, through webinars, eNewsletter advertorials, and social media. News and information about your products and services is online and on people's minds, every day.
Our editorial team and our advertising representatives are also traveling along that information highway, collaborating with world-renowned authors to provide our readers with continuing education, case studies, and technology on topics targeted specifically to our specialty practitioners.
If there is anything that I can do to help you along the road to success, please let me know. When we share the journey with you, reaching the destination together is all the more satisfying! Back to Tony Robbins, who summed up the reason that I have devoted myself to publishing these quality journals for all these years: "Life is a gift, and it offers us the privilege, opportunity, and responsibility to give something back by becoming more." We want to help you navigate the road ahead in 2017 and beyond. We want to give back to our loyal readers and our new subscribers by helping you become more — more knowledgeable, more prepared, more business savvy, more technologically proficient.
So now, I ask, dear readers — "What simple action could you take today to produce a new momentum toward success in your life?" Advertising in our publications, reading them, and implementing a targeted social media plan, all are opportunities to move your dental practice forward. Our readers know that when they look to us for answers, they will find the best information on the dental community in our pages.
Whether you are an advertiser or a dental professional, take the initiative this year to gather momentum, to get on the road to success, and to let MedMark help you reach your destination.
Our Team
Audra Hajj
CMO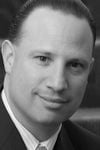 Mark Finkelstein
VP-Sales and Business Development
Celeste Scarfi-Tellez
National Account Manager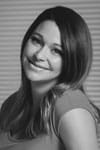 Adrienne Good
Manager–Sales and eMedia
Mali Schantz-Feld, MA
Managing Editor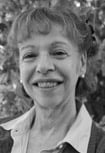 Betty Romanek
Assistant Editor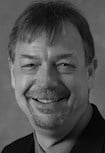 Dr. Steve Carstensen
DSP-Editor
Amanda Culver
Creative Director/ Production Manager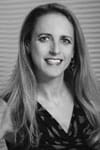 Andrea Sherman
Bookkeeper
Melissa Minnick
Office Administrator
Publication Departments:
Abstracts
Includes abstracts from the world's most read, referenced research and clinical dental journals.
Submit
Clinical Articles
Peer-reviewed clinical articles cover new techniques, technologies, and products. Detailed case reports with large clinical images guide readers through specific steps of successful cases.
Submit
Continuing Education
Peer-reviewed educational articles deliver current topics, offering 2 hours of CE credit per article. Paid subscribers who pass a quiz, receive a certificate of completion.
Submit
Corporate Profile
In-depth features focus on remarkable dental manufacturers and industry-leading technology companies. This four-page section is an exclusive position offered only once per issue.
Submit
Industry News
A page to inform readers about industry milestones, new products, and new technologies.
Submit
Laboratory Link
Written by leading laboratory technicians, lab procedures, empirical research, and evidence-based insights are provided for optimal clinical outcomes.
Submit
Materials and Equipment
Product press releases printed free of charge in all journals and on our publication websites.
Submit
Practice Management
Global marketing and management specialists share knowledge and insights on best practices for dental specialists including: quality treatments, maintaining high standards, and staff relationships.
Submit
Practice Profile
Nominate a key opinion leader (KOL) to share his/her success story, career, and practice-building experience, inspirations, favorite products, and personal insights.
Submit
Product Profile
Detailed information on new product launches, expanded product lines, and upcoming product innovations.
Submit
Step-by-Step
Illustrate your product or service in full detail, with step-by-step educational instruction regarding performance and outcome.
Submit
Technology
An excellent forum for in-depth explanations of practice-changing products and how advanced technologies are leveraged.
Submit
Contact Us