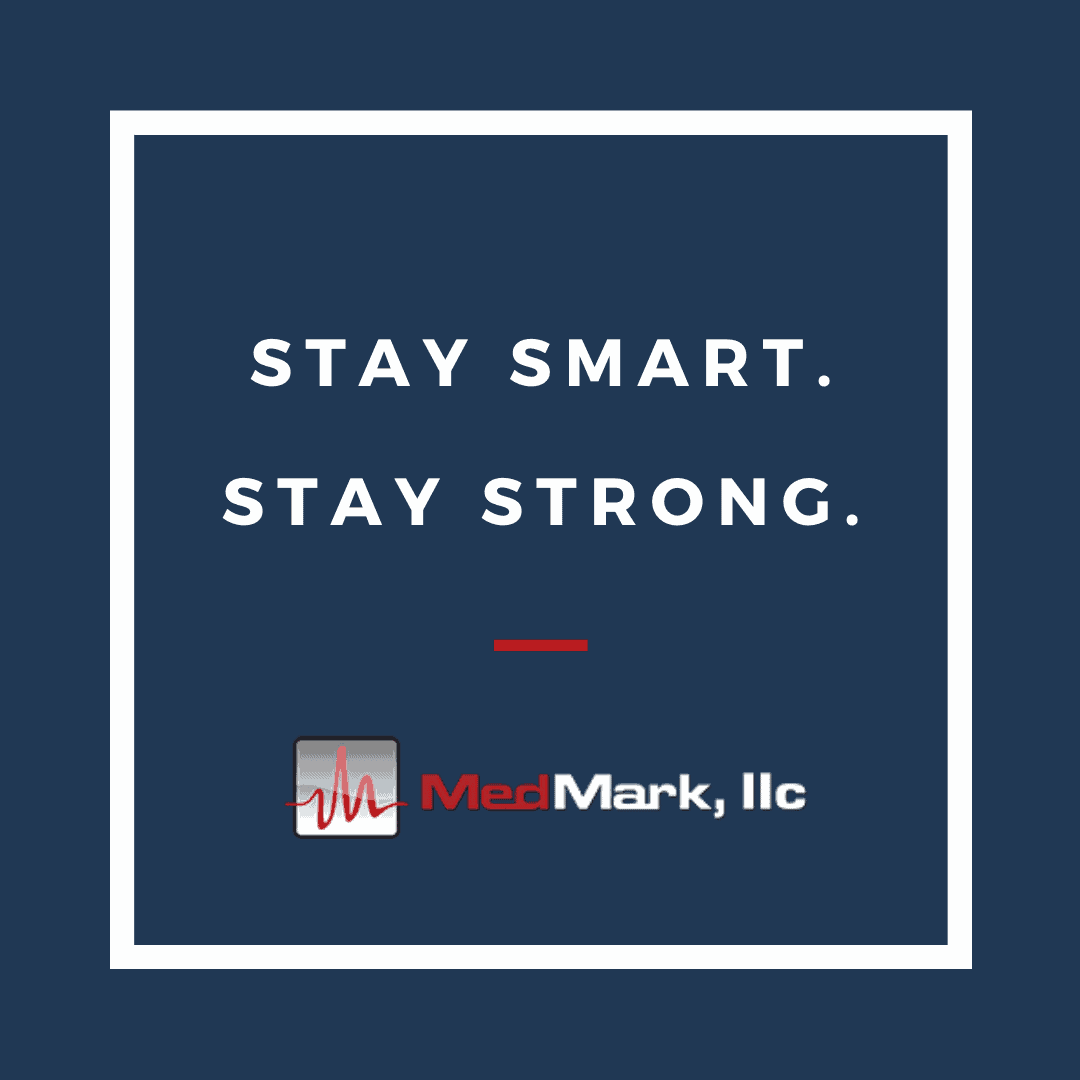 To say this is a difficult time is an understatement.
On a global scale, we are dealing with unprecedented concerns and situations as a result of COVID-19 (Coronavirus).
Here in the United States, this week marks the beginning of many school closures, business shutdowns and work-from-home employment.
The MedMark team is staying diligent, yet aware, with most of our team members working virtually, and the leadership team in office. We will remain that way for the time being.
As our readers are primarily doctors and others in the healthcare industry, our thoughts are with you as you remain in the field to help your communities. Thank you, from the bottom of our hearts, for all you do. Please stay safe, yet try to remain panic-free during this stress-induced situation. Your patients need you. Your staff needs you. We all need you.
Our purpose also remains: during these trying times, we stay committed to enhancing your professional development through educational content and industry news, as we do our best to keep thoughts focused on a positive outcome and future for all in our industry.
As always, our team is here for you, and plans continue as normal for all four of our publications and associated digital platforms. Please do not hesitate to reach out, as we are here to help.
From all of us at MedMark, please remain the same safe, responsible and caring people you have always been! In these unsure days ahead, be sure to take time for the things that bring you the most peace and happiness.
Stay well friends. We will all get through this together!
Lisa Moler
Founder, CEO & Publisher